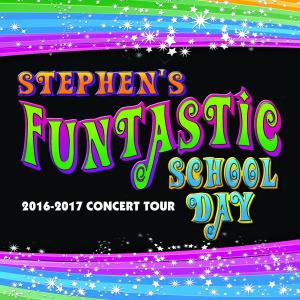 Date/Time:
Date(s) - 03/02/2017
10:00 am
Location:
Bartlesville Community Center
300 SE Adams Blvd, Bartlesville, OK 74003
Tickets for the 2016 – 2017 Stephen's Funtastic School Day Concert Tour are $6.00 each for groups of 5 or more, $7.00 each for 4 or less, and must be reserved by phone at 800-234-9228, Monday thru Friday, 8:30 a.m. to 4:30 p.m., CST.
Please do not wait to collect your money before reserving as these shows fill up quickly. Your money is not due until 30 days from the date of the concert.
Concert lasts one hour.
Additional Event Information & Resources