Ages: 3 to 8
2010 Creative Child Magazine Preferred Choice Award
Yeehaw!  It's time for a learnin' round-up.  This Stephen Fite CD offers songs with a country flair along with the usual up-beat rock and pop for which he is known.  The tunes focus on blends, consonants, vowels, money, rhyming, the water cycle, counting by twos and learning the alphabet forwards and backwards.  Stephen also wrangled up some fun movement tunes including a cowboy line dance perfect for any classroom corral or hoe-down.
If you would like Stephen to autograph your CD's before they are shipped, simply request an Autograph in the "Notes About Your Order" section of the Shopping Cart while checking out. Be sure to specify to whom or how it should be signed.
Click each title below to hear a sample.
Song Titles: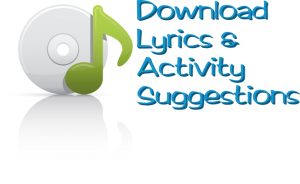 1. Giddy Up & Learn
2. Stand Up, Sit Down
3. Stephen Says
4. Silly Little Song
5. Cowboy Countin' By Twos
6. Old MacDonald's Blend Farm
7. Forwards & Backwards ABC's
8. Cowboy Shuffle
9. Beaver Call
10. The Okie Pokie
11. Head, Shoulders, Knees & Toes
12. I Like to Sing Yippie-Ti-Yi-Ya
13. The Water Cycle
14. She'll Be Comin' Round the Mountain
15. I've Got a Penny, Nickel, Dime
16. I'll Sing You a Cowboy Goodbye
17. It's a Cowboy Goodbye
Tracks/Music Only
18. Silly Little Song
19. Old MacDonald's Blend Farm
20. Forwards & Backwards ABC's
21. The Okie Pokie
22. Head, Shoulders, Knees & Toes
23. I Like to Sing Yippie-Ti-Yi-Ya
24. She'll Be Comin' Round the Mountain