Havin' Fun & Feelin' Groovy CD
$9.95
Ages: 3 to 7
2001 Parent's Guide Children's Media Award
2001 NAPPA Silver Award
These fun and groovy songs will help kids feel good about learning their Months in English and Spanish, Days, Numbers, Colors, Weather and will even help them learn to play the Blues On Kazoo!
If you would like Stephen to autograph your CD's before they are shipped, simply request an Autograph in the "Notes About Your Order" section of the Shopping Cart while checking out. Be sure to specify to whom or how it should be signed.
Click each title below to hear a sample.
Song Titles: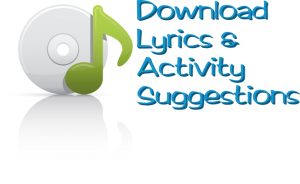 1. Welcome to School
2. Seven Days a Week
3. You Are My Sunshine
4. Blues on Kazoo
5. The Countdown
6. Twelve Months in a Year
7. Have Some Fun Today
8. Say the Number
9. Feelin' Groovy
10. What's the Weather Outside
11. Stand Up
12. Count On
13. School's Out, Let's Shout
14. See Ya Later Alligator
15. You've Got a Friend in Me
Reviews (0)
Only logged in customers who have purchased this product may leave a review.
=