Superheroes of Knowledge CD
$9.95
Ages: 3 to 8
Knowledge is the greatest superpower known to man, and this CD will help your children add to their power with songs that aid in Literacy, Math and Science comprehension as well as upbeat Phys. Ed. concepts.
If you would like Stephen to autograph your CD's before they are shipped, simply request an Autograph in the "Notes About Your Order" section of the Shopping Cart while checking out. Be sure to specify to whom or how it should be signed.
Click each title below to hear a sample.
Song Titles: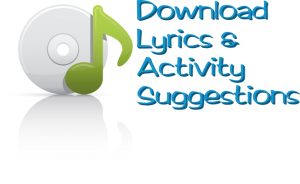 1. Superheroes of Knowledge
2. Put Your Hands in the Air
3. Classroom Day
4. This is Our Jam
5. Superhero Sound Off
6. Syllables
7. Double Up
8. Water is a Curious Thing
9. Superhero Workout
10. One Little Snowflake
11. Our Hero, Zero
12. Onomatopoeia
13. Supersonic Letter Sounds
14. Count by Fives (100th Day Version)
15. Count by Fives (20's Version)
16. Count by Fives (Open Version)
17. Shake It Like This
18. So Long, Goodbye
Unreleased Tracks from Stephen's Concert Tours:
19. Learn It Up (3 verses)
20. Learn It Up (2 verses)
21. Learn It Up (1 verse)
22. Goin' on a Treasure Hunt
Tracks:
23. Syllables
24. Goin' on a Treasure Hunt
Reviews (0)
Only logged in customers who have purchased this product may leave a review.
=