Wiggle, Jiggles & Giggles CD
$9.95
Ages: 2 to 7
2000 NAPPA Gold Award
2000 Parents' Choice Recommended Award
2001 Children's Music Web Award
This Stephen Fite CD features Herman The Worm and ten other unique activity tunes that will allow children to do more than just participate. The songs focus attention on animals, creative movement, as well as, basic social and physical skills.
If you would like Stephen to autograph your CD's before they are shipped, simply request an Autograph in the "Notes About Your Order" section of the Shopping Cart while checking out. Be sure to specify to whom or how it should be signed.
Click each title below to hear a sample.
Song Titles: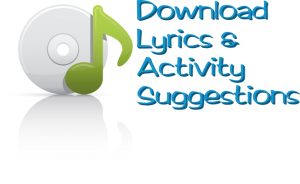 1. Little Red Wagon
2. Mr. Rabbit
3. Wiggles, Jiggles & Giggles
4. Elephant Train
5. Hand Jive
6. Soaring Eagle
7. Hello, My Name is Joe
8. Rock the Day Away
9. Marionettes
10. Physical Fun
11. Herman the Worm
Reviews (0)
Only logged in customers who have purchased this product may leave a review.
=