A Super-Sized Learning Event is Coming Your Way!
Are you and your League of Superheroes prepared for a workout of epic proportions? Are you ready to discover your most valuable superpower? Then join Stephen at the College of Knowledge and you'll find that your most important and amazing power is contained within your brain. We will be doing battle with the notorious villain, Dr. Vowel as he seeks to take away all of our letter sounds. But you and your group of Superheroes in Training can help Stephen save the day by using the power we all have deep inside: Knowledge.
Stephen's Field Trip Concerts have become an annual event and are respected not only for their energy and music, but also for the educational concepts contained within the show. They have been described as an "interactive celebration of music and learning" and seek to make children active participants throughout the entire hour-long presentation. So, put on your superhero uniform and use any power at your disposal to join us so you can say, "Knowledge is my Superpower!"
Registering Your Group for the 2017-2018 Superheroes Tour is Easy!
This is a super-fun show filled with tons of energy and learning and you can register your group NOW! Simply call our offices at 800-234-9228, 8:30 to 4:30, Monday thru Thursday (closed Fridays) with your school name, address and an estimated seat count. The Ticket Price is $6 per seat for groups of 5 or more and $7 per seat for groups of 4 or less.
New this year: 1 FREE seat out of every 20 reserved
A NEW Song has been added to the Show!
We are going to celebrate the graduation of each class of Superhero Trainees in epic fashion with Stephen's new Superhero Dance Mix! You can find it by going to his product page at Stephen Fite Music. You can listen to a sample here: Superhero Dance Mix. Check out the Lyrics and Movements.
Check out footage from the 2014 Superheroes Tour
A Super Hashtag 
We are using the hashtag #SuperheroesOfKnowledge for the Superhero Concert Tour this year on Stephen's Facebook, Twitter & Instagram accounts. We invite you to do the same when sharing info or comments about the show.
You can follow Stephen on Facebook at stephenfiterocks, on Twitter at @stephen_fite and on Instagram at @stephen_fite.
You can also follow Melody House on Facebook at melodyhousemusic.
FREE mp3 of Superheroes of Knowledge!
Download the theme song to Stephen's concert to get you and your class excited and ready for the show.
Superheroes of Knowledge mp3             Superheroes of Knowledge Lyrics/Movements
Activities for your Classroom Featuring a Song from the Concert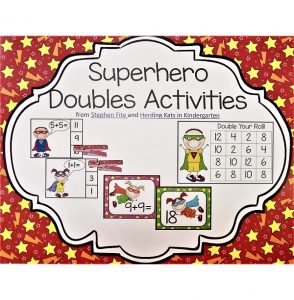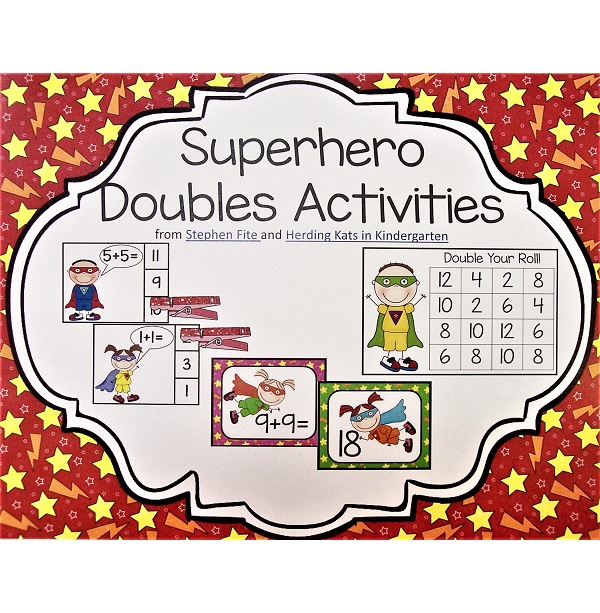 Superhero Doubles Activities Set & Song Package – Downloadable pdf & mp3
Learning Doubles will be a "super-easy" experience for your children with this set of Superhero Doubles Activities combined with Stephen's song, Double Up.
$5.00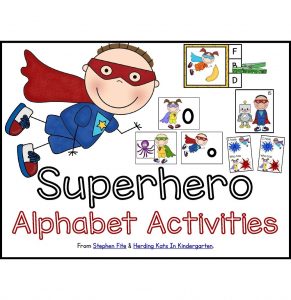 Superhero Doubles Activities Set & Song Package – Downloadable pdf, mp3 & wmv
This beginning letter sounds super-set will have your Superheroes in Training excited and soaring to new heights in their recognition of letters. This package features Stephen's song, Supersonic Letter Sounds as an mp3 as well as a wmv smart board video.
$7.00
Helpful Information for Teachers and Parents
Printable Correlations/Standards for the Show
Dressing Like a Superhero for the Show
Stephen wants to see you looking like true Superheroes of Knowledge. What does that mean? Start with your cape. Most superheroes wear a cape with their emblem emblazoned in the middle for all to see. Stephen's will be K for Knowledge. Yours might be the beginning letter of your first or last name. Superheroes sometimes wear a mask to conceal their identity. Pick your favorite color and wear yours. Some superheroes might even want to come dressed in their suit, tie and hat just like Superman does until trouble arises. If you can't dress like a superhero, you can still dance and sing like one. So come join Stephen and discover your true superpower.
Wristbands for Everyone
In an effort to speed up entry into the theatre, as well as provide security for all in attendance, each person will need to be wearing the Concert Wristband before entering the building.  The wristband will be your ticket for the show.  Click on the link to read about our Wristband Policy and procedures.
Printable Payment Form
If you lost your payment form, simply download this one, print it off and send it on in. Printable Payment Form
Field Trip Permission & Information Sheets
We are happy to be able to offer you "themed" permission and information sheets to send home to your parents. Click the links to download and print yours. Field Trip Permission Sheet & Parent Information Sheet
Have a question for Stephen?
If you have a question you would like to ask Stephen regarding his Concerts, Music, or even if you're just curious about what his favorite color might be, write him a quick message and he'll respond soon. Fill out the form below: