Ages: 3 to 8
2009 iParenting Media Hot Award
2009 Creative Child Magazine Preferred Choice Award
Have a Great Day with Stephen as he takes you on a Learning Adventure in his Yellow Submarine.  You will learn about the Oceans & Continents, the Fifty States and much more!
If you would like Stephen to autograph your CD's before they are shipped, simply request an Autograph in the "Notes About Your Order" section of the Shopping Cart while checking out. Be sure to specify to whom or how it should be signed.
Click each title below to hear a sample.
Song Titles: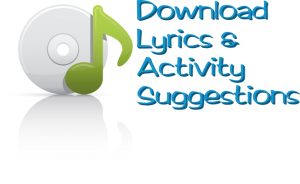 1. Great Day
2. Down by the Bay
3. Learning Adventure
4. Yellow Submarine
5. Baby Shark
6. Shake Break
7. Oceans & Continents
8. Hey, Hey, Hey, Fifty States – Rap
9. There Was an Old Lady
10. Let's Surf
11. Hey, Hey, Hey, Fifty States – Rock
12. My Bonnie Lies Over the Ocean
13. Sing You Later
Tracks/Music Only
14. Down By The Bay
15. Yellow Submarine
16. There Was An Old Lady
17. Hey, Hey, Hey, Fifty States – Rap
18. Hey, Hey, Hey, Fifty States – Rock