Ages: 3 to 8
A collection of previously unreleased tunes heard only in his Concert Tours dating back to 2010. Includes the popular hits, Country Tooty Ta and Goin' on a Shark Hunt!
If you would like Stephen to autograph your CD's before they are shipped, simply request an Autograph in the "Notes About Your Order" section of the Shopping Cart while checking out. Be sure to specify to whom or how it should be signed.
Click each title below to hear a sample.
Song Titles & Tour Names: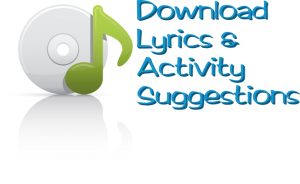 2015-16 Stephen's Ocean Adventure Tour
1. Fun in the Sun
2. Ocean Blue
3. Goin' on a Shark Hunt
4. Mammals Have Lungs, Fish Have Gills
5. Water Cycle Spins Around
2014-15 Giddy Up & Learn Tour
6. Here on the Ranch
7. Country Tooty Ta
2012-13 Arrrrrrr You Ready to Rock & Learn Tour
2011-12 Stephen's Funtastic School Day Tour
9. Learn It Up (3 Verses)
10. Learn It Up (2 Verses)
11. Learn It Up (1 Verse)
2010-11 It's Groovy Great to Educate Tour
12. Bumpin' Up and Down in Our Yellow Volkswagon